Our Story
get to know the designers behind The Same Page
So how did The Same Page get started? We were newlyweds moving to a new state, excited to start the next chapter of life together! With the help of our friends and family we packed up the U-haul and drove it up to our new apartment… only to find out that it wasn't ready. We're talking cabinets still being painted and appliances sitting on the balcony collecting dirt and bugs not ready. We lived out of our overnight bags and in a hotel for three days, and when we finally moved in… it just got worse. Long story short, our living situation just went downhill from there. It was like one thing after another, after another, after another.
During this time we were so stressed, exhausted, and irritable our relationship was starting to take a toll. We weren't connecting as much and we hardly had the time (or money!) for a nice date. I spent the end of that year reflecting on what areas of our relationship were neglected and how we could improve them in the coming year. I thought, "wouldn't it be great to have a dedicated, weekly time to check in and reflect to make sure we're on the same page?" And thus The Same Page was born.
I often questioned why God put us through that, it just didn't seem fair. But I realize now it was so we could create a tool to strengthen our marriage and one day share that tool with you. We hope it is as much of a blessing to you as it has been for us!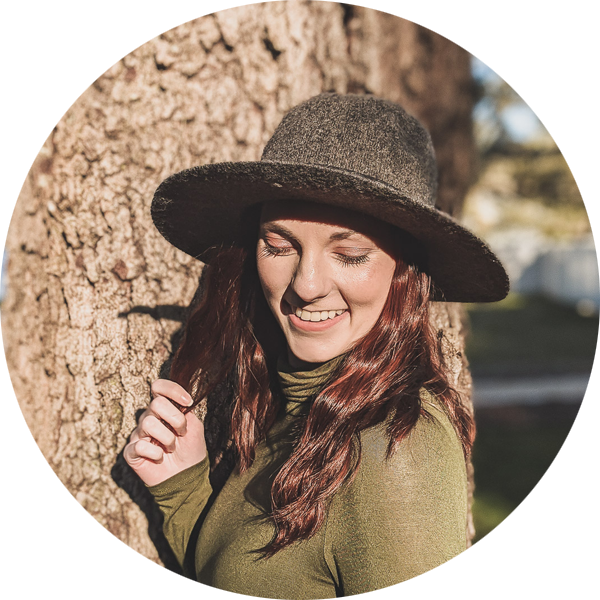 My name is Caitlin and I'm one of the founders of The Same Page. I'm a dancer, Disney addict, and a hopeless romantic. I'm a wife to the amazing Alex Godwin and dog mom to one crazy Aussie!
Here at The Same Page, we believe in building strong, healthy relationships centered on intentional communication. Sure, no relationship is perfect, but we're passionate about helping couples build a relationship that lasts. That's why we've created a tool for you and your partner to explore important topics and really dig deep into what it means to be on the same page.
We're so glad you found us and we hope you'll join us on this journey!
Let's Stay on the Same Page…
sign up to get all the latest updates!
Hi everyone! My name is Alex and I'm one of the founders of The Same Page. A little bit about me:
I grew up in Florida and went to college at FSU where I met my wonderful wife Caitlin! I love coffee, peanut butter, and sci-fi. I also really enjoy birding, meteorology, and photography in my free time.
My wife Caitlin and I love the idea of helping couples build strong relationships and that's why we created The Same Page. We really see it being used as a tool to help couples establish good habits and focus on the core attributes of a healthy relationship.
We hope you enjoy it!